Purpose:
This is an interactive learning site to provide a study on United State Geography from the perspective of the Interstate Highway System. It provides a unique look at the geography of our nation through the eyes of a great adventure.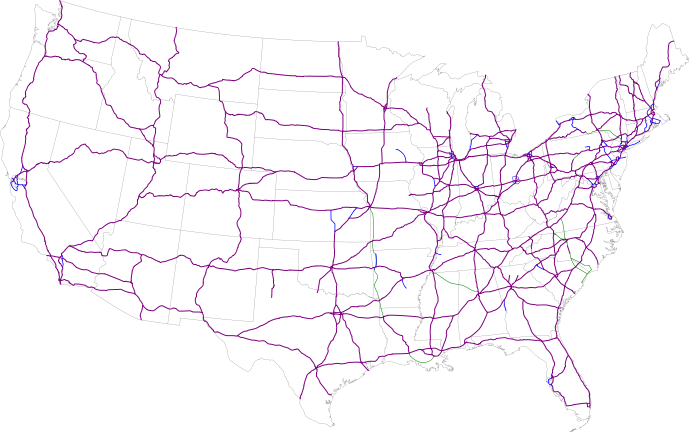 Actions : A Plan of Action for completing the Interstate Highway Project. Includes Reading, Comprehension, Research, and Map activities.
Printables for Teachers : Here are some printable activities to use in the classroom. This page is password protected to protect activity answers. If you are interested in using these activites, Please Email Me. Remember, other activites included in this unit have been compiled from other sources and will not be provided on this site.
Sources : Provides a Bibliography of Websites and Books used to complete this project. Bibliography created by EasyBib .
eLearning Home | eLearning: Interstate Highway Project | Actions | Printables | Sources
---
by: Casey Jo Burrus © 2009
Bingham, Illinois
created: September 13, 2009 | updated: May 10, 2016
Cowden-Herrick Schools